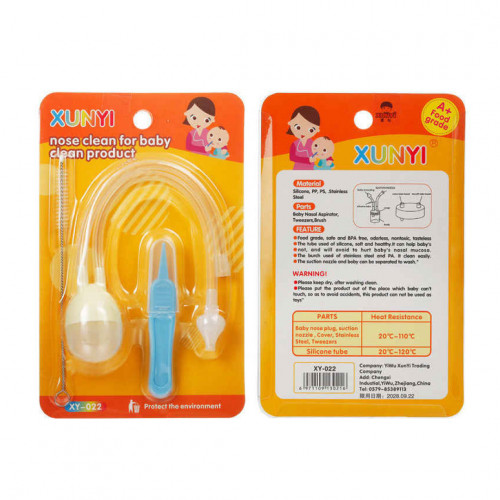 XUNYI Baby Nasal Aspirator
Description:
The U-shaped design of the front end can effectively suck out the baby's nasal water, and will not absorb the mucous membrane in the baby's nose to cause damage!
The inclined design of the suction tube can be easily inserted into the baby's nose at any angle.
The tube is so soft that it doesn't hurt the baby.
The suction device is equipped with anti-flow back device and mommy won't suck the baby's snot!
YOU MAY ALSO LIKE

Safety First Handle Flex Lock
৳ 300

Lindam Extra Nursery Night Light Set
৳ 1,099
What is the best price of Nasal Aspirator in Bangladesh?
The best price of Nasal Aspirator in Bangladesh is ৳ 550. You can buy the Nasal Aspirator at best price from our website.
PAYMENT METHOD

Cash on Delivery

Online Payment

Mobile Payment

Swipe on Delivery
Pay With





Call Us: 0963-888-88-00
or
E-mail: info@babycarebd.com

Quick Delivery

Easy Return & Refund

Superior Customer Service