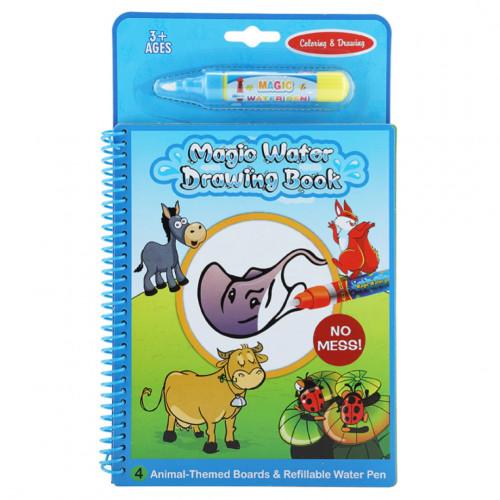 Magic Water Drawing Book
Description:
Water drawing book,including 4 vehicle-themed practice boards with 1 refillable water pen.(The pen need to be opened with clockwise rotation)

Reusable pages are white when dry; reveal colors when wet.

Water coloring book,bright and colorful,no-mess painting for kids.

Doodle book,compact,spiral-bound format that's great for travel.

The unused pen will be a little hard, please wait for a few minutes after filling water until the head of pen gets soft.
PAYMENT METHOD

Cash on Delivery

Online Payment

Mobile Payment

Swipe on Delivery
Pay With





Call Us: 0963-888-88-00
or
E-mail: info@babycarebd.com

Quick Delivery

Easy Return & Refund

Superior Customer Service