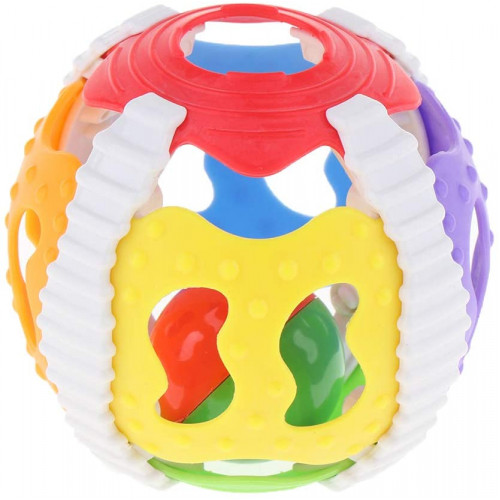 Hand Rattle Ball
Description:
Plastic baby rattle education rattle hand holding bell ring educational toy.

Vivid vibrant colors, and lovely glitter bells, whether the baby or parent swings, is a kind of movement that touches the baby's visual feel, sensation and culture.

The baby needs a small hand to play and grasp the ball, or messing with the small ball inside is the baby's coordination ability to exercise and train.

Issued by the crisp sound of a trembling bell to train the little hand muscles and draw the baby's attention, it stimulates the auditory nerve.

Ideal for training your baby's hearing, vision, motor skills, eye-hand coordination, cognitive learning and observation.
What is the best price of Hand Rattle Ball in Bangladesh?
The best price of Hand Rattle Ball in Bangladesh is ৳ 249. You can buy the Hand Rattle Ball at best price from our website.
PAYMENT METHOD

Cash on Delivery

Online Payment

Mobile Payment

Swipe on Delivery
Pay With





Call Us: 0963-888-88-00
or
E-mail: info@babycarebd.com

Quick Delivery

Easy Return & Refund

Superior Customer Service